Other important ways you can participate with bXg

If you've already told your story and/or completed our short survey, here are some other ways to help.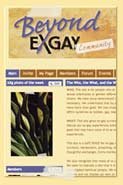 Join our online community. Join the bXg community and connect with us, as well as other survivors. We have a vibrant and growing private community exclusively for ex-gay survivors. If you are not yet a member, please consider applying for membership (it's free!), setting up a profile, and connecting with others. We share blog posts, have discussion groups, and connect with others through on-line chats. For more information visit our community page.
Become a spokesperson for media or research. We often receive requests for information from researchers, documentary makers, and the media who want to hear from people with ex-gay experiences. We are building a confidential contact list of people who are willing and equipped to tell their story in a public way. If you would like apply to be part of this confidential media list, please join the bXg community (see above), get involved and get to know us, and let us know of your interest. For more information visit our community page.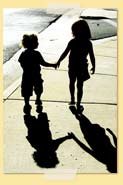 Become a friend or ally to a survivor just coming out. Maybe you never tried to change or suppress your orientation or gender differences or you are a straight ally. We need your help too. We receive emails and calls for help on a regular basis, and we do our best to adequately respond to them, but we need your help. We have begun to create a database of "friends and allies" who will listen to and support those who are just coming out of the ex-gay world. If you would like to apply to be a bXg ally, please email us here or through our contact form, and tell us a bit about yourself—who you are, where you are located, why you want to help others in this way.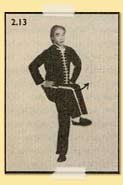 Show us your fancy footwork. Are you the person who will do the footwork to make us a 501(c)3 non-profit organization? There, we said it. If we are going to take this organization to the next level, we need someone who would volunteer their time (and preferably prior expertise in doing such a thing) to do the footwork and make Beyond Ex-Gay a non-profit organization. Got the skills and experience? Please consider helping us with this important step for Beyond Ex-Gay. If you can assist us, please email us here or through our contact form.
Make a donation.
Receive a cool gift!


With your financial donation, not only will you support the ongoing work of bXg, you will also receive a copy of the 2010 Lambda Literary finalist book, Ex-Gay No Way or a copy of the DVD Doin' Time in the Homo No Mo Halfway House. Or you could receive both!


Dr. Jallen Rix has graciously offered to give a copy of his book to every person who donates $40 or more to Beyond Ex-Gay. Or, if you prefer, for $40, Peterson Toscano has offered to provide a copy of his hilarious and moving comedy about his time in ex-gay rehab. For $75 you will receive both Jallen's book and Peterson's DVD.
Christine, Jallen and Peterson have been providing the website and other behind-the-scenes costs to keep this organization going. We are developing strategies for long-term financial stability for bXg, but in the meantime, your support will help tremendously. So please, consider helping share some of the financial responsibility, and receive one or both of the gifts we are offering.
Thank you for your generosity.